GENIUS!! I can already see the scale number dropping.
- Kim Wollenburg
I see myself using it to practice new techniques... I want to polish up my brush embroidery and filigree techniques.
- Amanda Williams
I thought they were fantastic! I'm a newbie decorator and was so thrilled to see it in the "swag bag". I'm looking forward to practice, rinse and repeat!
- Arainna Forth
Great idea!!! Not only we can practice decorating cookies, but those of us who teach can save themselves a lot of time and effort and use them in their classes.
- Silviya Schimenti
I liked it. I was gonna get some for practicing new stuff at home but after talking stencils in the vendor fair I wanted them to hold up and keep stencils level when working on real cookies too!
- Andrea Potts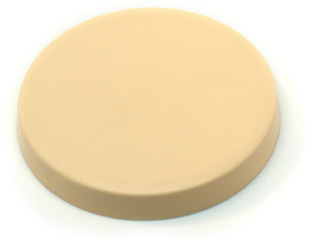 Practicing piping techniques like filigree or borders. I like it for my daughters to learn piping.
- CeCe Fan
I love to teach kids, so giving them a lesson with this brilliant creation will give them a chance to practice before putting their creation on a real cookie. I just love this.
- Tee Shines
Very cool and helpful better than just using parchment cuz you can use it and move it like a cookie!
- Patra Allen
Great for my own personal practice with stenciling and helpful when teaching new techniques to others.
- Stacey Pechan
Best idea EVER! Wishing I had purchased a few more than I did!!!!
- Delorse Sword
At first I wasn't so sure about them, then I tried one at the stenciling station and was won over! I know I will be using mine to practice new techniques! Great idea!!
- Rachel Fleischman
I think it is great for cookie classes! Then you don't have so much prep work making cookies.
- Jackie Campbell
Such a great idea! I often want to try writing different fonts before wasting a cookie... And this is just the way to do it!
- Terra Comerford
I often practice a "tricky" design on parchment before I risk ruining my actual cookies. This will be much less messy and I can keep trying until I get it right.
- Heather Srock
Loved it! Great way to practice a design idea or new technique without burning through real cookies.
- Lisel Powell
Perfect for a newbie! Love them!
- Kelly Cardman
I bought extras to play with my kids when they want to try decorating. Or to help show my friends how to do things. And if I ever teach classes.
- Heather Harper
This is definitely the equivalent to using a dummy when practicing on cakes. I'm glad I didn't realize there was one in the goodie bag bc I totally stocked up (a bit much actually) at the vendor area. Can't wait to get home and decorate for fun without being wasteful with actual cookies.
- Ana Calvar
LOVE!!! I bought 18. I have cookie-decorating parties for people who are beginners and it will be a good way to let them practice before they commit to the real cookie. I will also use them to provide the sample cookies with various techniques as displays. I am planning on trying them as transfers as well.
- Laura Kinkade
Brilliant Idea! I can practice without eating the mess ups!
- Jeanna Hicks
So excited about this product! There are times I visualize a design, but it doesn't translate like I expected onto a cookie. And it normally takes at least 3 tries on my extra baked cookies to figure out what works. Now I can use my Notta Cookie to practice first. I also plan to use 4 of them to hold my stencil while I airbrush so the stencil will stay flat. I have used old baked cookies before. I will let you know how that works out.
- Jennifer Rowe
I bought a bunch for teaching classes, and I know my students would love to have one too to keep learning new techniques!
- Tiffany Corvi
Love it!!! No more practicing on old cookies and you can use it in the design process as well!! Did I say I love it!!
- Natasha Mcknight
Great idea, I used to use a paper plate or a graham cracker to test how a color dries overnight, this Notta Cookie will come in handy for that too! I will use it for testing out a stencil pattern too...
- Kris Colucci
Didn't make it to CC, but these are perfect for decorating to photograph for your websites or Etsy shops! I wouldn't have to waste ingredients and find someone to give the cookies to afterwards!
- Cindy Wood
I LOVE the Notta Cookie! I need practice and I hate ruining cookies.
- Carrie Crater
Such a great idea! I tried stenciling for the first time ever at the work station and it was so great to keep wiping it off until I finally got the hang of it! I love mine and am so thankful that y'all gave us one!
- Rita Cooper
LOVE IT!!! I'm only a hobbiest, so I love the fact that I do not have to bake a whole batch of cookies, when all I want to do is have fun and play
- Tami Mudd
So funny they were in the bags. I was just telling a cake friend of mine a couple days before CookieCon that we don't have "cookie dummies" like we have cake dummies and lo and behold one shows up in our swag bags! LOL! A friend of mine at the show bought several and gave me some so I have several to play with now. AWESOME product!
- Julie Reis
I picked up one right away at the stenciling station because I had never stenciled with royal icing before and I didn't want to ruin a cookie. As you can see I did it perfectly on a real cookie! It was great for that and I would definitely use for my students that attend my cookie workshops.
- Marcie McCutchen
The most brilliant idea ever!!! I need to order more for future decorating classes!!!
- Tricia Zunino
Should have bought more! They're like a cookie Etch-a-Sketch.
- Michelle Probst
I am going to use them to practice stenciling and to test my icing flow/thickness. I bought a couple of extras to have on hand for testing out my "ideas".
- Debbi Hook
It was perfect to practice on...I couldn't eat it if I screwed up!
- Kim Heimbuck
I liked them so much I bought a few more!
- Bobbi Barton
They are brilliant! Great for teaching basics
- Karen Bond
I know this sounds silly but honestly the thing I like best about them is they're calorie-free, meaning I can practice decorating without needing to have cookies around...cookies that aren't for customers that is.
- Anita Cadonau-Huseby
I loved it and used it to practice at the stencil table. What is so nice is that it is approximately the right size so you are moving like you would with a cookie. Practicing on parchment and wax paper is good, but you are raised up quite right. Loved it!
- Nancy Cavagnaro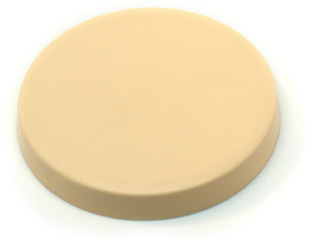 I loved trying them on the stenciling table! Perfect for practicing:)
- Liz Uglow
I think they'll be awesome for cookie classes, at home so I can let my daughter, other half, and even myself play with icing wthout having to have cookies available, etc. I used some for stenciling on Saturday and they worked awesomely!!
- Amber Hanford
Genuis! Love it - so great for beginners and practicing techniques
- Stephanie Wasson
I'm excited to try them when I stencil. I use old cookies and put them around the cookie I'm stencils to keep the stencil level. These will replace my old cookies since they are about the same thickness as mine.
- Shannon Heupel